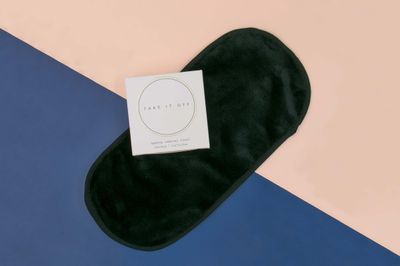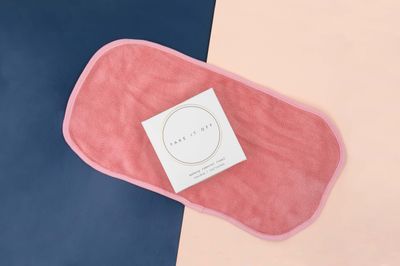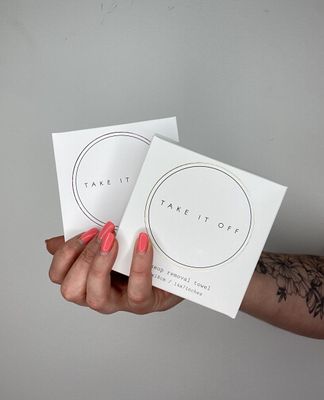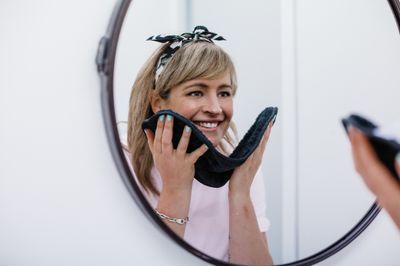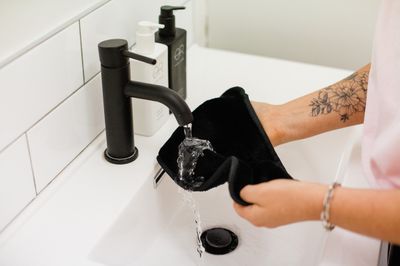 Take It Off Makeup Removal Towel
Take It Off
$19.99
or 4 interest free payments of $5.00 with
learn more
Heading to bed? It's time to take it off. Take it all off (we mean your makeup you saucy little fox.)
Take It Off is the modern makeup removal method – removing all traces of your makeup with nothing but warm water.
Easy? Yip. Effective? Yup. Eco-friendly? Yasss!
So good it even removes long-wear and waterproof makeup formulas. And? It's the perfect makeup removal solution if your skin is a little more sensitive-sally + you're conscious about the products you use (we're talkin' no need for harsh cleansers or wipes on your skin or in our waterways.)
The Detaily Stuff:
Take If Off towels can be machine washed up to 1000 times before needing to be replaced.
Made from the finest threads of polyester, where each thread is 100 times thinner than a human hair. When woven together, they create a surface area significantly larger than that of traditional fibres, allowing them to attach themselves to the most microscopic specks of dirt, oils and makeup.
How To Use:
Wet your towel with warm water and gently massage face and neck in circular motions – be extra careful around your eye area. Rinse + repeat if needed. Miss Fox recommends following with Fox By Nature Plumping Serum + Fox By Nature Daily Elixir.
How To Look After:
After use, rinse your Take It Off towel with hot water and hang it to dry. Machine wash occasionally in a delicates bag – there's no need to wash your towel after each use.
MAKEUP REMOVAL TOWEL
14"x7" (36cm x 18cm)
100% polyester
Cruelty Free | Female-Led Company | Reduces Waste | Vegan Friendly
SKU: 10000-1-2