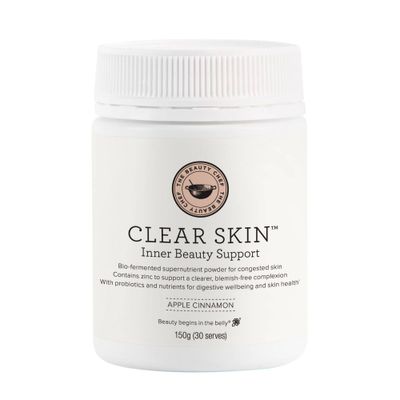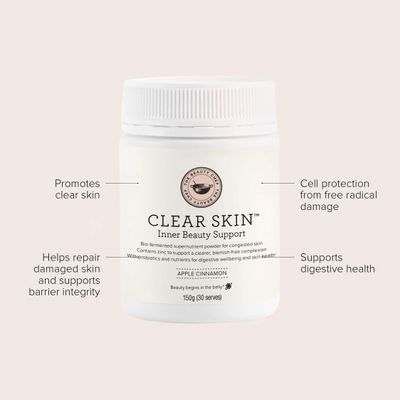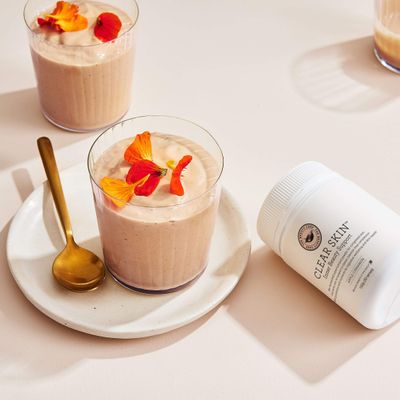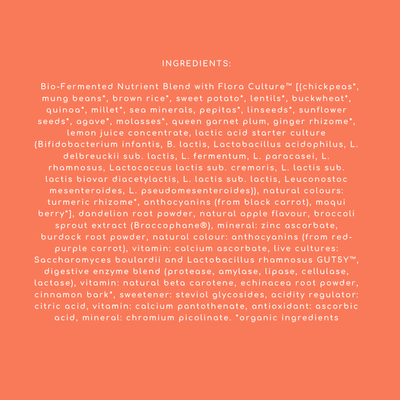 CLEAR SKIN Inner Beauty Support
The Beauty Chef
$75.00
or 4 interest free payments of $18.75 with
learn more
Clear. Repair. Support.

A daily supplement for a clearer, blemish-free complexion. CLARIFY™ is now CLEAR SKIN. Same formula, same results, just with a new name. Designed for people prone to skin congestion and breakouts, CLEAR SKIN helps promote a healthier, smoother complexion.
Why You'll Love It
Consistency Is Key—Results Accumulate With Time
CLEAR SKIN is a daily inner beauty powder to help clear congestion and breakouts and support your digestive health and wellbeing from within. With consistent, daily use, you will start to see changes in your skin after four weeks. Allow for six to eight weeks (that's two tubs) to see the most benefits. Continue taking CLEAR SKIN to see cumulative results over time.
Specifically formulated for blemish-prone and congested skin.
At The Beauty Chef, we believe that clear skin begins with good digestion. This holistic formula contains bio-fermented superfoods, nutrients and herbal extracts that synergistically support skin health from within.
Supports a healthy skin barrier and assists with skin repair.
CLEAR SKIN contains vitamin A and zinc to support skin structure and repair, as well as helping to clear congestion. Vitamin C provides cell protection from free radical damage.
Contains pre, pro and postbiotics for a healthy belly.
CLEAR SKIN is supercharged using our unique Flora Culture™ fermentation process, which creates a natural broad-spectrum probiotic and prebiotics to feed the beneficial bacteria in your gut. Our exclusive probiotic strain, Lactobacillus rhamnosus GUT5Y™, contributes to digestive wellbeing.
How To Use

Blend 1 tsp (5g) into 150mL of water or your favourite drink and consume immediately.
Storage: Store below 25°C, away from sunlight in a cool, dry place. Always use a dry spoon and consume within 90 days of opening. Refrigerate after opening.
This elixir is not a sole source of nutrition and should be consumed in conjunction with a nutritious diet and appropriate physical activity.
Children and Pregnant Women: Not suitable for children under 15 years of age or pregnant women. In these cases, the product should only be used under medical or dietetic supervision.
SKU: 10000-111