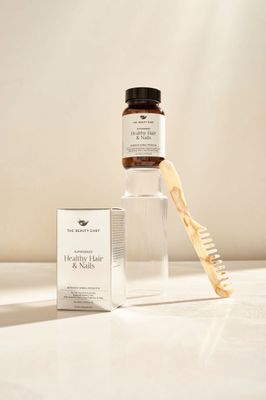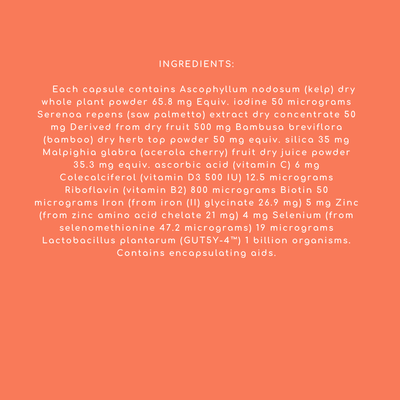 SUPERGENES Healthy Hair and Nails
The Beauty Chef
$65.00
or 4 interest free payments of $16.25 with
learn more
This intensive herbal probiotic is a supercharged formula designed to support hair growth, hair thickness and stronger, healthier nails. Containing biotin—which is used to produce keratin, the protein found in hair and nails—this formula is a source of vitamin D and iron, as well as iodine to support healthy thyroid hormones and silica from bamboo.
Supports overall hair health.
This formula is designed to support thick, healthy hair and hair growth.
Helps encourage stronger hair and nails.
Ingredients in Healthy Hair & Nails work synergistically to provide complete hair and nail support.
Contains our exclusive probiotic strain.
GUT5Y-4™ provides millions of organisms to supercharge Healthy Hair & Nails for optimum results.

Key Benefits
- Exclusive GUT5Y™ probiotic strains
- Evidence-based herbs
- Mag stearate free
- Clean capsules
- Vegetarian friendly
SKU: 10000-10