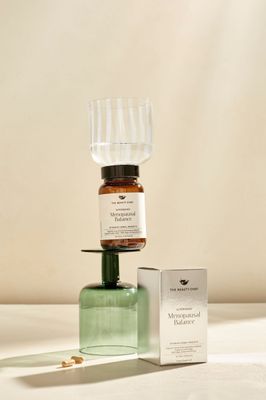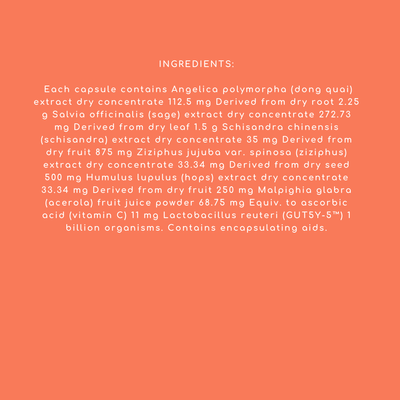 SUPERGENES Menopausal Balance
The Beauty Chef
$75.00
or 4 interest free payments of $18.75 with
learn more
Feel more balanced with this holistic menopause support formula. This intensive herbal probiotic contains a unique blend of herbal extracts and nutrients including sage, schisandra and hops that are traditionally used in both Western Herbal Practice (WHP) and Chinese practice to help support the body during menopause, as well as our exclusive probiotic strain GUT5Y-5™, for a complete head-to-toe solution.
Helps with normal body temperature balance.
Traditionally used in Chinese practice, schisandra and dong quai work synergistically to support normal body temperature balance during menopause.
Supports restful sleep.
This complex formula is designed to be taken before bed and contains hops, traditionally used in Western Herbal Practice to support a night of restful sleep. It can also help to support collagen formation.
Contains our exclusive probiotic strain.
GUT5Y-5™ has been specifically chosen for this formula to supercharge Menopausal Balance for optimal results.
Key Benefits
- Exclusive GUT5Y™ probiotic strains
- Evidence-based herbs
- Mag stearate free
- Clean capsules
- Vegetarian & vegan friendly
SKU: 10000-12