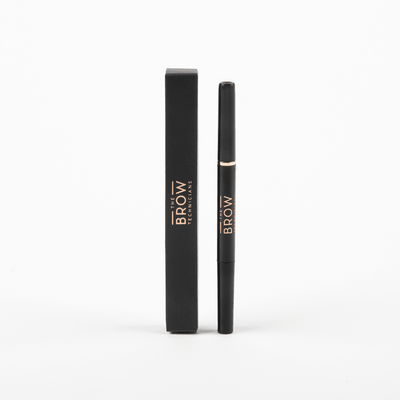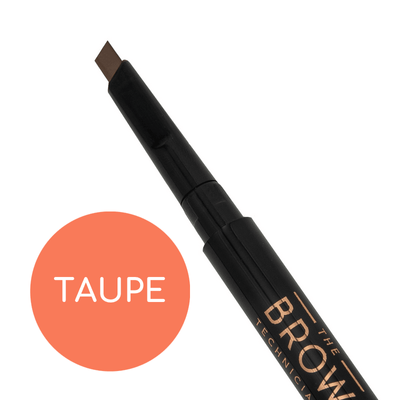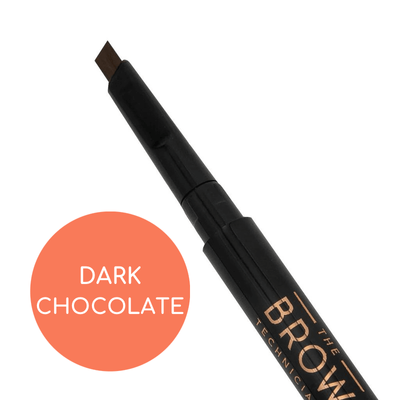 The Brow Technicians Pencil
The Brow Technicians
$32.00
or 4 interest free payments of $8.00 with
learn more
The all-in-one waterproof retractable eyebrow pencil. Voted as one of the best pencils ever used. A custom, non-sharpen angled-tip with a quick and easy glide-on application. Outline, define and fill in sparse areas. Blend with in-built spoolie for a natural brow finish.
BENEFITS
- Waterproof + smudge proof
- Long-lasting
- Matte finish
- Vegan friendly
HOW TO USE
Begin by twisting only a small amount of product (about 23 millimeters) This allows for total control of the pencil and prevents any breakage of the product. The crayon tip glides effortlessly, minimal pressure is required.
Comb your hairs into place. Start by defining your brow shape. Using the flat edge of the pencil outline the bottom of your brow. Start 2mm across so you dont good too heavy in the front. Create an outline until you reach the tail. Then using the same flat edge on the top of your eyebrows starting 2mm across outline all the way across to the arch then tail. Using the spoolie on the opposite end comb and blend the product in the direction of your brows to soften the outlines. Fill in any gaps and sparse areas by applying the pencil in a flicking motion in the direction of your hairs natural growth.
SKU: 10000-119