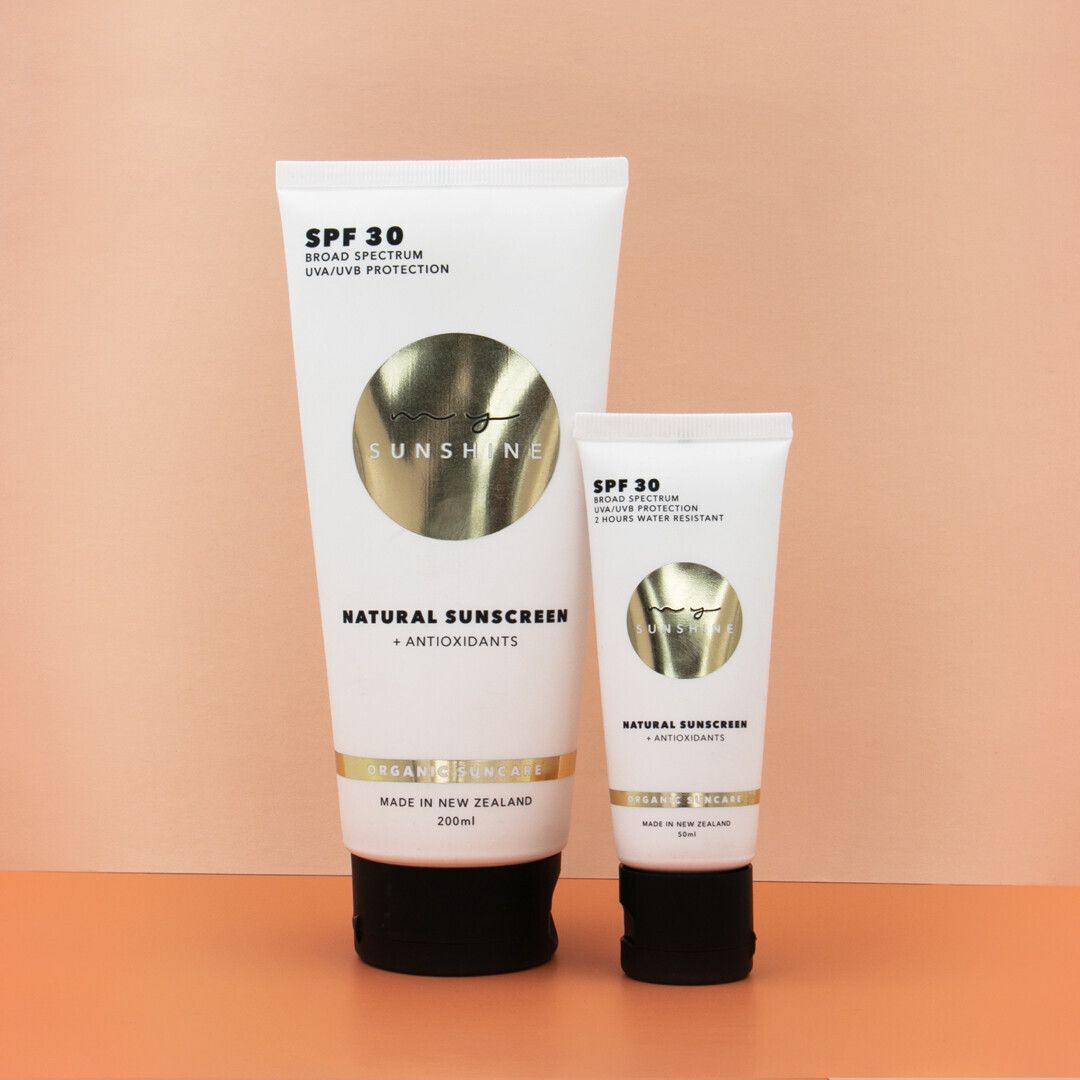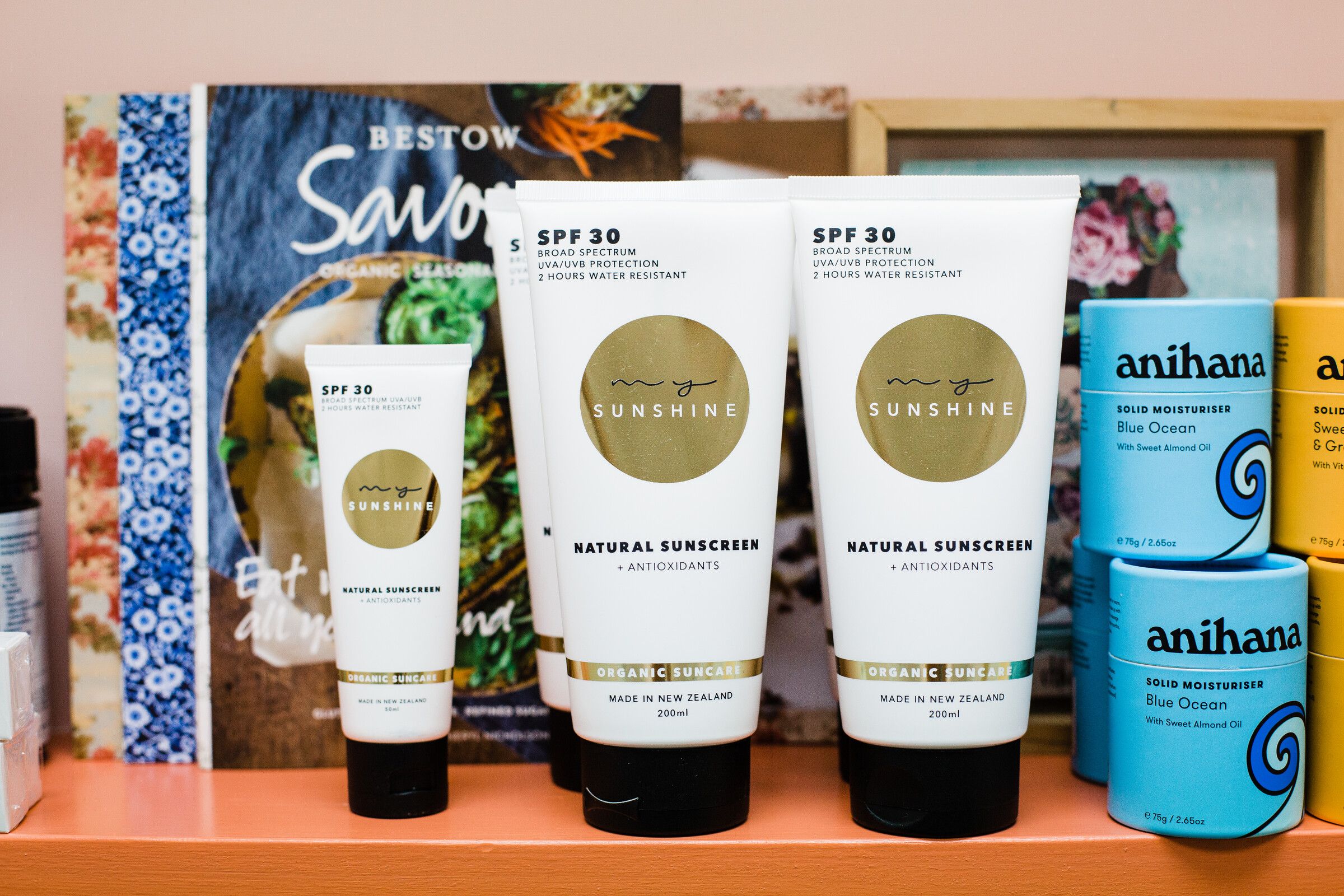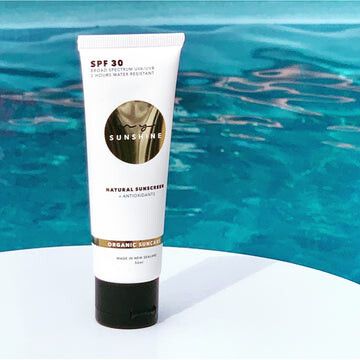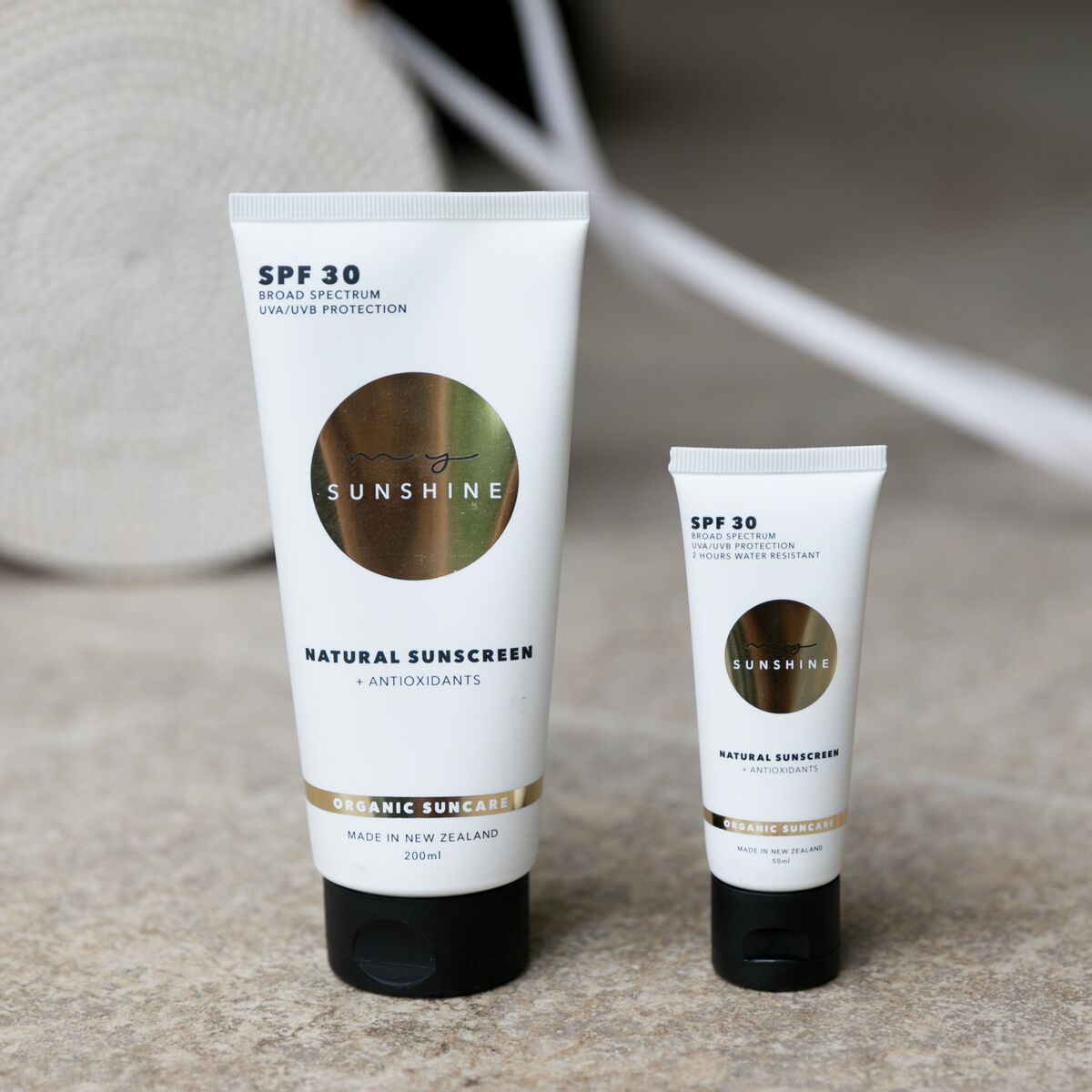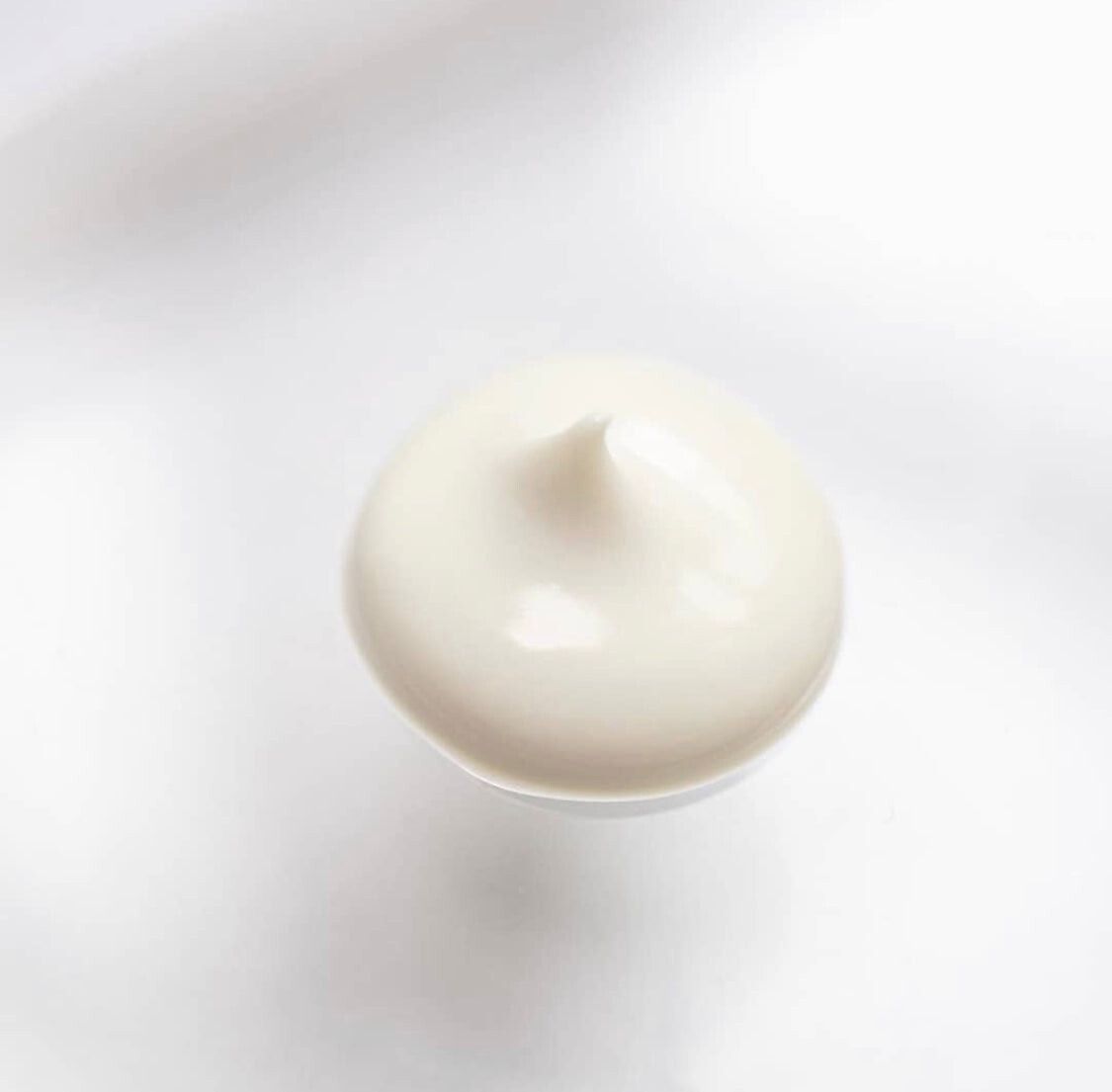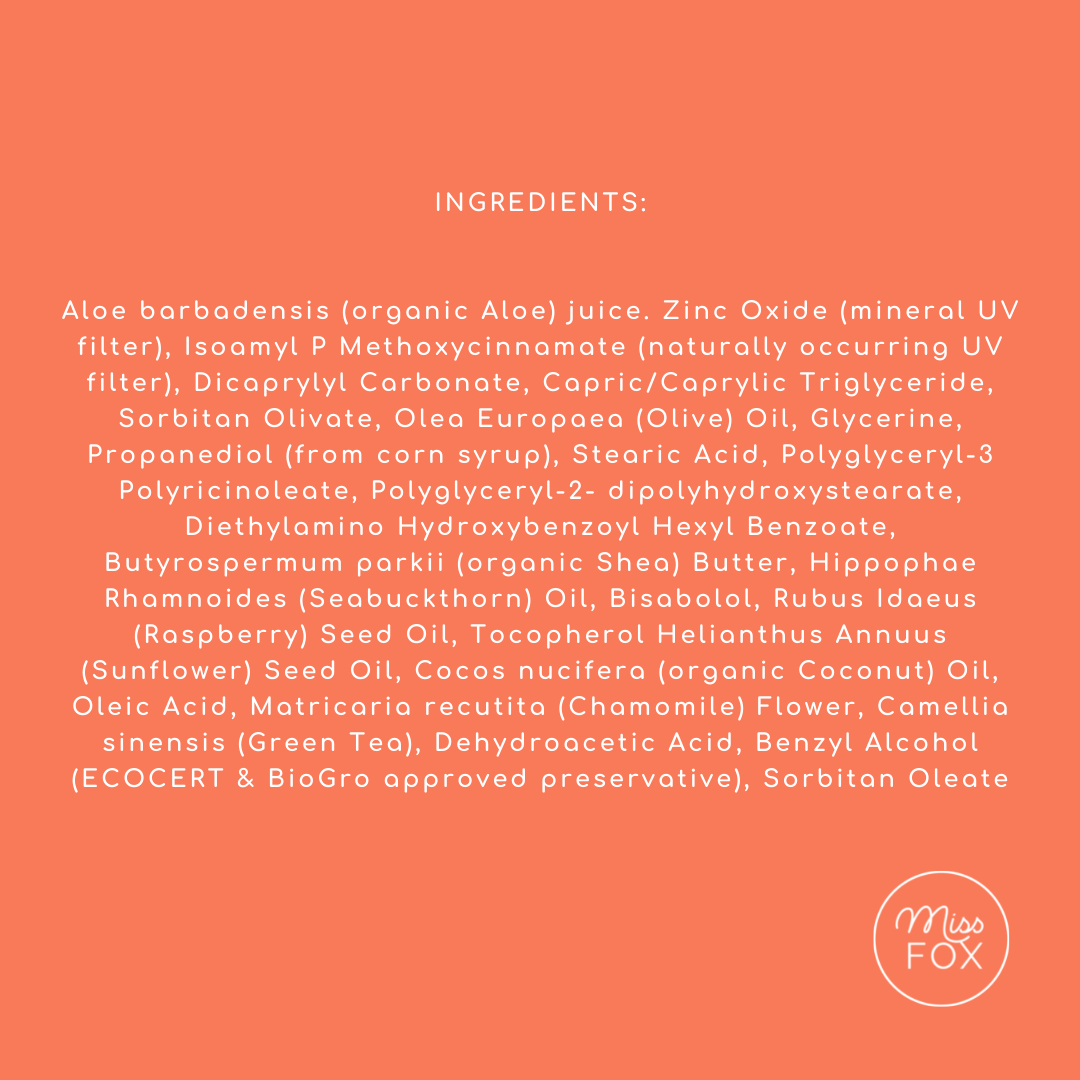 My Sunshine
My Sunshine
$54.90
or 4 interest free payments of $13.73 with
learn more
A natural board spectrum + infrared SPF30 sunscreen, containing no nasty chemicals. You'll love to wear it every day as it protects, nourishes and repairs the skin with a transparent application for the face and body.
Benefits:
SPF30, high broad UVA/UVB spectrum and water resistant for 2 hours
Perfect for sensitive skin and safe for children 6 months +
Aids in the prevention of premature ageing and sunspots
Zinc based sunscreen -provides non-irritating UV protection and is also anti-inflammatory and healing
Loaded with nourishing ingredients Organic Aloe Vera, Organic Coconut Oil, Organic Shea Butter & Chamomile
Fights free radicals and repairs with mega antioxidants from Green Tea, Vitamin E & Olive Oil delivering a second line of defence.
My Sunshine was 1 of only 8 sunscreens to pass consumer NZ's secret testing for SPF and Broad-Spectrum claims.
The sciencey bits:
Complies to the Australian/New Zealand Sunscreen Standard 2604:2012
Infrared (IR) - bluelight protection from computers and phones
Made from 97% natural ingredients and 30% organic ingredients
No parabens, no oxybenzone, no octinoxate, no homosalate, no vitamin A, no avobenzone, no 4-methylbenzylidene camphor, no sulphates, no phenoxyethanol, no glycols, no artificial fragrance or colour.
Cruelty Free | Female-Led Company | Made in NZ | Organic Sources | Vegan Friendly
SKU: 10028