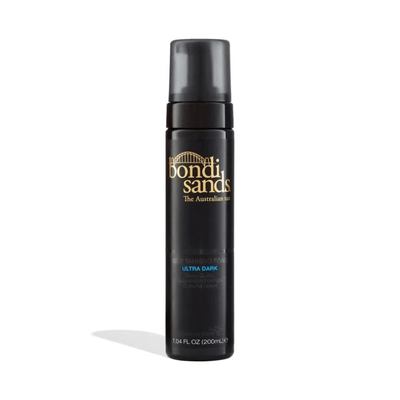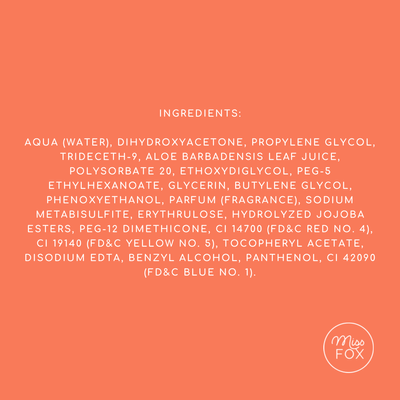 Bondi Sands Self Tanning Foam Ultra Dark
Bondi Sands
$30.99
or 4 interest free payments of $7.75 with
learn more
A lightweight, self tanning foam that's simple to apply and gives a flawless finish every time. Enriched with Aloe Vera and infused with a scent of Coconut, this lightweight self-tanning foam will leave your skin glowing.
- Use with Reusable Self Tan Application Mitt for best results
- Super fast 1 hour process time
- Rich natural, flawless tan
- Fresh coconut scent
SUITABLE FOR Those with deep complexion and experienced tanners looking to achieve the darkest tan.
HOW TO USE
Step 1: For an even streak-free tan ensure skin is clean, exfoliated and free of any moisturisers
Step 2: Pump foam applicator firmly and apply liberally to Application Mitt before using a long sweeping motion to legs, arms and body Use remaining residue on Application Mitt for face, elbows and knees
Step 3: Skin may be washed after 1 hour For a longer lasting darker tan leave foam on skin for up to 6 hours Shower with warm water and gently pat skin dry For a deeper tan re-apply Bondi Sands Self Tanning Foam 30 minutes after initial application
FAQ'S

How long does it take to develop?
We recommend leaving the tan on for 6 hours before taking a shower for the deepest, darkest tan.

How long after applying the product can I put clothes on?
We recommend waiting 15 minutes before putting loose fitting clothing to let the tan develop.
Miss Fox Aesthetics is dedicated to maintaining the accuracy of the ingredient lists on this website. However, because ingredients are subject to change, we cannot guarantee that these lists are complete, up-to-date and/or error-free. For an accurate listing of ingredients in each product, please refer to your product packaging.
SKU: 10000-104